Welcome to Majestic Court Hotel
The new home on the block tailored for the business and corporate traveler boasts of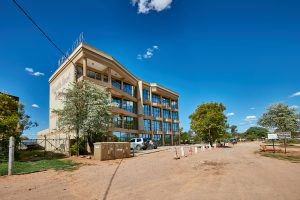 45 deluxe rooms with king
sized beds that can be turned into doubles. There is a CONFERENCE ROOM with seating capacity of 50 people and an elevator, for smooth and quick access to rooms on the first and second floors.
The restaurant is also fully operational.
The Majestic Court Hotel is undoubtedly designed with class, elegance and exquisiteness. It is very convenient as it opens 24 hours, and gives bed and breakfast, free WiFi which keeps clients in touch with current affairs and even keep track of work progress by accessing email messages.